About FutureBright Canada
Our mission is to find the school that's the best fit for your child to have a bright future
Learn all about FutureBright Canada! We specialize in providing consultancy services to students applying to primary and secondary schools in Canada.
A high quality education provides your child with a solid backbone, sound character, strong values, leadership skills, resilience, empowerment and confidence. Not to mention a world-class alumni network.
Not all children are the same. Some are academic, athletic, or artistic and some are social. No matter how different children might be, they each have unique strengths, talents, interests, and goals that they can build on and be successful at school, and later in life. Finding a school that's the right 'fit' helps them grow into fulfilled adults.
We are passionate about placing students in the best possible Canadian school that provides the best environment for them to discover their version of success and love of learning for life.
Student First Approach

With so many schools offering different environments, teaching styles and philosophies, choosing a school can feel overwhelming.
As a parent, I know that finding the best schools for my daughter and my son was an emotional process. Yet looking back, by carefully considering my kids' personalities, special interests and talents I was able to find schools that fit perfectly with their academic, social, and emotional needs.
Now, at Claude Watson Arts School and Upper College Canada, I can observe how they flourished and transformed into independent, self-confident, joyful teenagers loving their schools.
The good news is I've done the leg work for you so you can benefit from my hard work and experience. As a trusted Education Consultant, I've helped many families from Canada, and all over the world, place their children in quality Canadian schools.
My 'Student First' approach helps parents and students to go through the overwhelming application and decision making process clearly and smoothly.
Give your child the best possible future with FutureBright Canada. Contact us today for your free call and discover how we can help your family.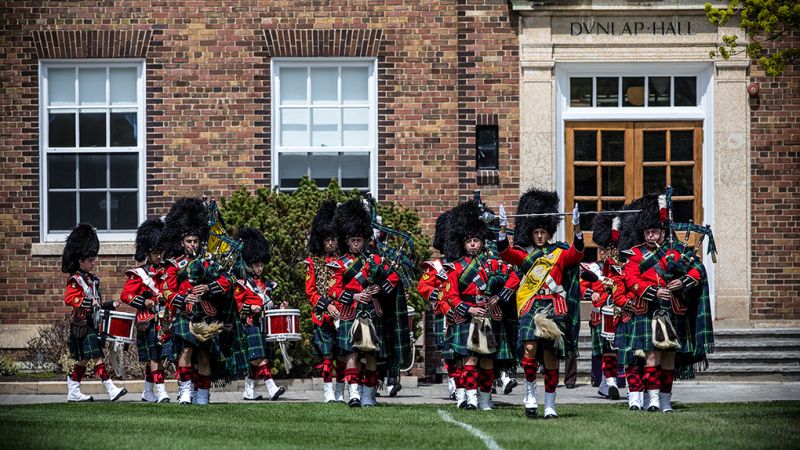 St. Andrews College School, Ontario, Canada
Finding the Best FIT
There's no "best school" but there's "best FIT"!
Before thinking about the prestige, reputation or features of any particular school, we begin by looking at your child's needs, strengths and overall personality.
It's important to go into the process with an open mind and think carefully about what type of educational environment will work best for your child.
By looking through the 'lens' of the school admissions perspective we are able to give parents an upper hand through the overwhelming application process.
My personal experience with each school is what sets my services and approach apart. I've personally visited all the schools that I would recommend and built a trusted relationship with the Admissions Departments.
When you work with us you get access to exclusive insights on what each school is actually like and what they expect from candidates.
Why Canadian Schools?
As a parent, you want the best possible future for your child. You know that placing your child in a day or boarding school in a safe and inclusive country like Canada is the biggest gift you can ever give them.
Canada has one of the highest quality and most well respected education systems in the world. Canadian schools prioritize creating opportunities for each student can grow into the best version of themselves. Whatever that might look like for your child.
Among the global leaders for per capita investment in education, Canadian schools are innovators in educational programs, facilities, faculties and institutions. Leading the way, Canadian students are consistently ranked among the top academic performances in reading, math, and sciences according to the ongoing OECD PISA research.
In addition to the quality of education, Canadian schools promote a holistic approach to schooling, incorporating sports and arts with academic achievements. A Canadian education provides students with intensive training in practical skills and character development that prepare them for life.
Aside from being considered one of the safest and more courteous countries in the world, Canadian culture is also known for celebrating and embracing diversity and inclusion.
In many other countries, where the emphasis is solely on academic achievements, mental health issues like anxiety and depression increase. One of the reasons we choose Canada is because its holistic approach allows each child to feel fulfilled and empowered.